Air Conditioning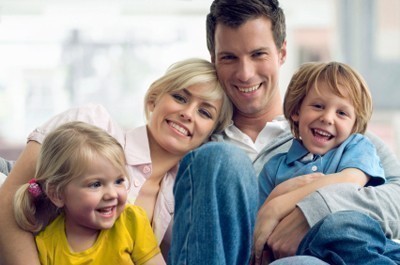 In the heat of the summer, when your air conditioning unit is pushed to its limits, you want to be sure it will hold up and that you and your family will remain comfortable. Boehmer Heating & Cooling recognizes just how important your air conditioning units are and strives to provide top quality service and competitive prices in the Pittsburgh area HVAC market.
Read about our Nate Certified Technicians
Experienced Air Conditioning Technicians
Our HVAC experts have been serving the customers in the region for years, providing a full range of air conditioning services–from installation of new units to maintenance of existing units and ducts.
We choose the highest quality products for each of our customers and ensure that installation is done right the first time. The last thing you want is to find that your air conditioning unit has not been properly installed or is going to fail during the peak of the summer's hottest months.
---

Did you know that dirt can build up on you air conditioner's evaporator coil and condenser coil? This is a problem because dirt reduces airflow and can keep your coils from absorbing heat, which makes your air conditioner much less efficient. Changing your filters regularly will cut down on this problem, as will annual maintenance. An HVAC technician can examine your coils during your tune-up to see if they need to be cleaned.
---
Choose Your Air Conditioning System
Over the years we've made a habit of choosing only the best quality systems that match each customer's particular needs. We won't try to sell you something that your home doesn't need, nor will we cut corners or use inferior parts.
When it comes time to choose your air conditioning system, there are a lot of potential solutions, so having a team of experts on hand to help you sort and select only the best is essential. We can help you decide which AC option is best for your home.
We get a lot of questions about the ductless split and mini-split systems that provide ideal cooling for smaller sections of a home or individual rooms. If you're looking to cool only a portion of your home for a single person or to supplement existing cooling solutions, a mini-split system can greatly reduce the overall energy cost of cooling while allowing you to control where and when air is circulated in your home. For those homes that don't yet have ductwork installed, or for those that want a solution that is versatile under a variety of conditions, the ductless split air conditioning is a good place to start.
For those that need a full central air conditioning system that goes above and beyond the power of a ductless systems, we can provide expert advice as to which central units will best suit your home, environment and budget. We can work with existing ductwork or install new ducts in your home.
Air Conditioning Maintenance & Repair
Once your air conditioning system is installed, regular service and maintenance will ensure it keeps humming every summer. You can avoid the drop of efficiency that can occur when your air conditioning unit or filters get clogged, or your filters are out of date. We provide a full range of cleaning and service options, including emergency service. If you lose cooling strength at the last minute on a particularly hot day, call Boehmer to get your system back online fast.
We pride ourselves on ensuring each and every one of our Pittsburgh area air conditioning customers is safe, comfortable and stays within their budget for their cooling costs. Whether it's time to install a new air conditioning system or you need maintenance on your existing installation, call us today for an estimate.

What is NATE?
NATE stands for North American Technician Excellence, and it's the only nationwide certification program accepted by the entire heating, ventilation, air conditioning, and refrigeration (HVACR) industry – contractors, manufacturers, the Air Conditioning Contractors of America (ACCA), and technicians themselves.
Are all HVACR technicians certified by NATE?
NATE is a voluntary certification program designed to ensure that qualifying technicians have a core set of competencies and can be trusted by the consumers who hire them. NATE is the culmination of several years' worth of work by ACCA and other industry organizations to establish one single, nationwide certification.
Over the past few years, NATE has grown considerably. More than 20,000 technicians have been NATE-certified and the list continues to grow. With a strong endorsement from the leading manufacturers of HVACR equipment, NATE certification is the standard by which all technicians should be judged.
Don't you want third-party reassurance that the technician in your home is a capable, qualified individual?
Nearly 90 percent of consumers do. Ask your contractor if he or she employs NATE-certified technicians, and request that only NATE-certified technicians service your system. Some contractors choose to show off their NATE-certified status in ACCA's online Contractor Locator, and others do not. Be sure to ask.
Is the NATE certification really meaningful?
Yes! The NATE certification is rigorous and voluntary. There are other third-party certification programs out there, but they have suspiciously high "pass" rates. NATE has the lowest pass rate and is the only nationwide certification program endorsed by the HVACR industry across all levels. Technicians, contractors, manufacturers, utilities, educators, wholesalers, and leading industry trade associations support NATE, and industry organizations such as ACCA have helped develop the tests to ensure they maintain high professional standards.
In short ... ask for NATE-certified technicians.
© Air Conditioning Contractors of America Association, Inc., www.acca.org. Reprinted with permission.