Air Conditioning System Installation
If you're finally making the leap to install air conditioning in your Pittsburgh area home, Boehmer Heating & Cooling provides the expertise, quality service and competitive prices that will make your air conditioning system installation an enjoyable, painless experience.
We have been providing a wide range of heating and cooling services in the region for years, ensuring that our technicians are highly trained, our products are top of the line, and that we can help you make the right decision for your own home.
Air conditioning systems come in many shapes and sizes, depending on the needs of your family. So, before you call, consider what type of cooling system your home can best benefit from and discuss your options with our experts.
---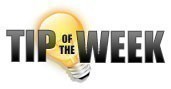 There are a lot of different factors that go into sizing a heating and cooling system. Your contractor has to take into account the local climate, the insulation levels, the air infiltration rates, and many other things to make sure you get the right size system for your home. A properly sized HVAC system will not only make your home more comfortable, but it will also help you save energy!
---
Ductless Split Air Conditioner Installation
Not everyone needs a full–sized central air system to cool a 3,500 square foot house. If you would rather just cool the bedrooms or a central family room in your house, the best bet may be to install a ductless split air conditioning system. Ductless splits provide the flexible, where–you–need–it cooling solution that millions of families rely on every July and August.
Ductless split systems usually require a single outdoor compressor with multiple indoor units that you can position in cramped quarters, on the walls, or against the floorboards of specific rooms instead of having to install ductwork throughout your entire house.
By piping coolant directly into the smaller wall–mounted units, ductless splits allow you to avoid the need for a full duct system like most other cooling systems require. You will also enjoy a much more flexible system in terms of installation and cost. And because each indoor unit has its own thermostat, you can say goodbye to thermostat warfare when one person would prefer it a little warmer in a different room.
Central Air Conditioning Installation
For those living in larger homes, the best option is a central air conditioning system installation. There are quite a few options for central air installation depending on the home's square footage, energy usage and frequency of use for the device, but in general these systems provide the most powerful cooling solution on the market for larger homes.
Selecting an Air Conditioning System
You may not yet know for certain what you need in your house. Luckily we can help. Boehmer is a leading expert in household air conditioning in the Pittsburgh area and our highly trained technicians are familiar with a wide array of cooling solutions. We can help you determine what size and scale of air conditioning installation will keep your home cool and comfortable all summer long.
So, if it's time to make the leap and finally solve your sweltering summer problems, give us a call to see what your options are. Our priority is your comfort and peace of mind.